Reno Museum Caters To Kids With Autism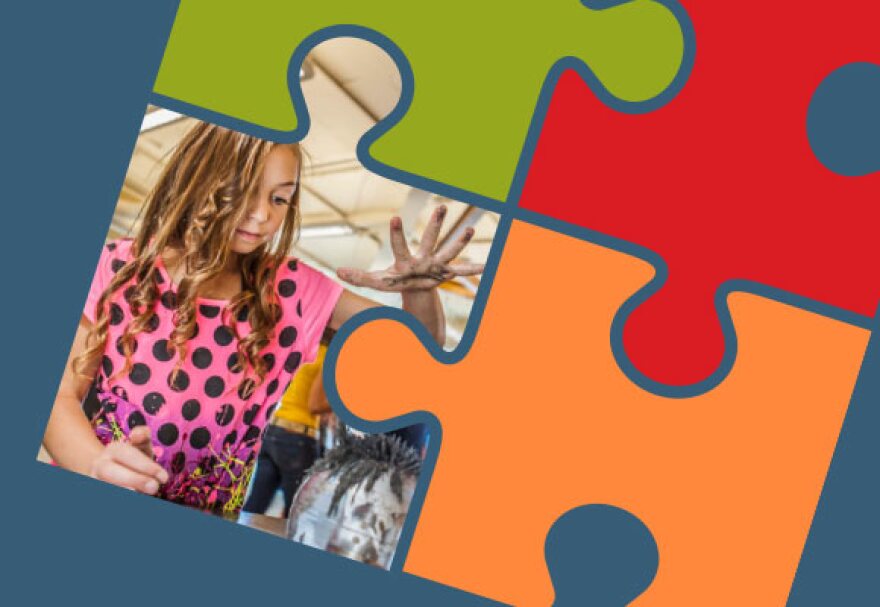 Autism is a real challenge for parents in Reno, especially when trying to find exciting social interactions for their children.
Now there is a new option. The Terry Lee Wells Nevada Discovery Museum (The Discovery) has a program once a month that caters only to children with autism and it's happening this weekend.
Reno Youth Radio's Lesly Virgen-Mariscal has the story.
The Discovery is loud and fun place for lots of kids. One of them is 10-year-old Manny Cuacua. He's autistic. His mom is here with him.
"Me parece muy bien porque ellos tienen más espacio y no hay muchos ninos pero si hay..."
She says it's a place with lots of space for the kids with autism. But there is an even more important benefit.
"A mi si me gusta que esté con otros ninos porque como se dice, es para que estén sociables con otros ninos..."
She says her son is having a unique experience. For many autistic kids, it's hard to be in loud places and have complex social interactions. Manny probably wouldn't be here having a good time, but he was eased into it.
Every Sunday, the museum opens two hours early with the lights and sounds turned down, just for autistic kids. Patrick Turner is the Vice President of the Discovery's Marketing and Communications.
"The museum can be a really stimulating place with all of the lights and the sounds from the exhibits," he explains. "Just the kind of overwhelming feeling that you can get from the excitement of being here."
It is called Discover Your Way. After a few hours with the lights turned down, the museum opens to the general public and the autistic children are hopefully well-adjusted to play with everyone. Turner says this was an idea that came from the employees.
"We have some staff that are very passionate about this audience and we've done similar programs where we extend hours for particular audience segments," Turner says. "This was one our staff members felt really passionate about, so we piloted the program"
And it's working; kids like Manny are having a great time.
Manny says his favorite part of being in the museum is when he is jumping and playing. Turner says he hopes that the Discover Your Way program will become a model for other museums in the future.
Other businesses like Chuck E. Cheese also offer special hours with adjusted sound and lights for children with autism.