Reno Pair Arrested for Counterfeit "Washing"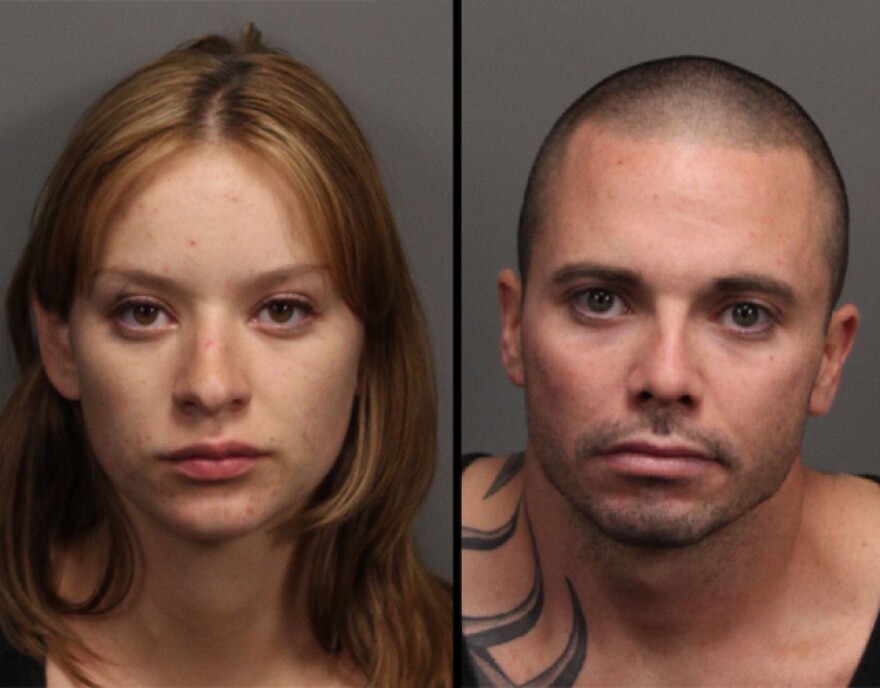 http://kunr-assets.trinityannex.com/audios/513_0816counterfeiting-web.mp3
Rather than print new fake money, detectives say a Reno couple started doing what federal agents call "washing." Reno Police Sergeant Patrick Dreelan explains the pair used chemicals to erase real dollar bills. "They were taking smaller denomination bills, washing 'em out and reprinting 'em to $100 bills," says Dreelan. Police arrested Lance Apollo and Amanda Gililland, both in their 20's. They face 9 counts each including forgery and burglary. The U.S. Secret Service, which investigates conterfeiting, says federal charges are also in the works for the pair. The couple was held by security guards at Meadowood Mall in Reno. Police say they admitted to using the fake hundreds to buy small items in at least three shops in order to collect the change. Secret Service Agent Frank Romano says he's seen a rise in cases of washed notes in the Reno area, with one or two cases a month. Romano says it's popular with counterfeiters because washed notes can get by those little pens you see at the cash register. "That's usually what most shopkeepers use to determine a genuine note," says Romano. "That circumvents that check right there." Investigators urge anybody who handles money to look for some of the other security features on hundred dollar bills. Click here for a federal guide to security features of genuine bills.