Upgrades to Mackay Stadium, other UNR sports "home" less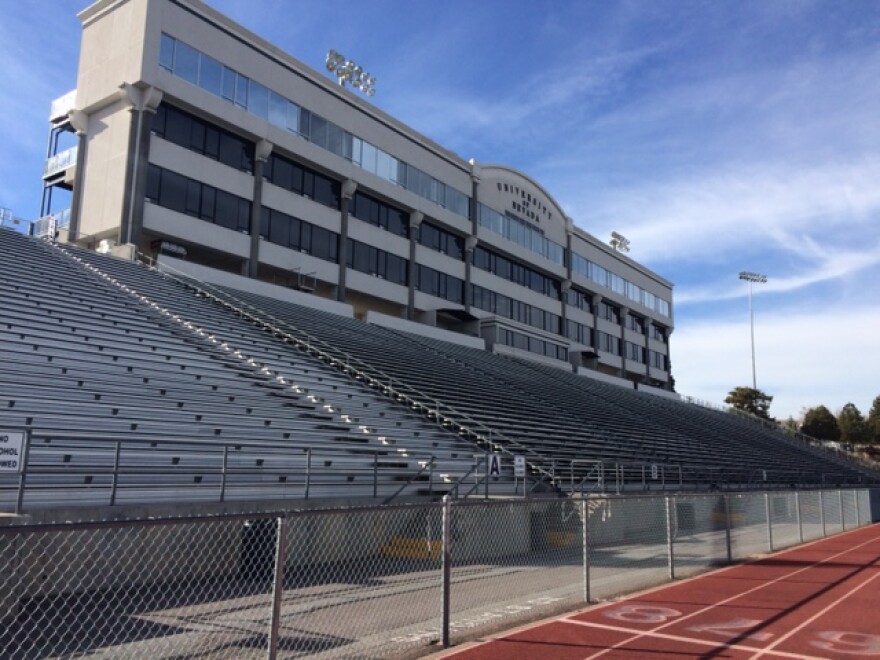 Mackay Stadium at UNR is in serious need to renovations and upgrades and a new $11 million dollar loan is going to fix it. Doug Knuth, Director of Athletics at UNR took Reno Public Radio's Esther Ciammachilli to the football field to explain exactly what the school plans to do with this money and how they'll pay it back.
This is part one in a series where we explore several of UNR's sports programs and facilities - including women's track, tennis and rifle - and how they impact each other.
This Friday, January 30, on Beyond the Headlines, part two of our series on how UNR's sports programs and facilities impact each other. We look at UNR's crumbling and unusable tennis courts and the giant shipping containers that inconspicuously hide the rifle team's training and competition site.