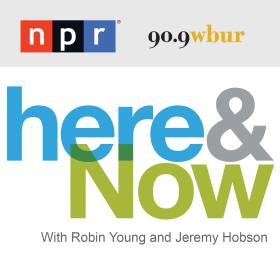 Weekdays, 9-11 a.m. on KUNR
A live production of NPR and WBUR, in collaboration with public radio stations across the country, Here & Now reflects the fluid world of news as it's happening in the middle of the day — with timely, smart and in-depth news, interviews and conversation.
The show's daily lineup includes interviews with newsmakers, NPR reporters and contributors, plus innovators, authors and artists from across the U.S. and around the globe.
"We do believe Crimo pre-planned this attack for several weeks," Sgt. Christopher Covelli says.

Annual childcare costs in the state average $20,000, according to data from the Economic Policy Institute.

Police are investigating a shooting at a July 4th parade in a suburb north of Chicago.

Attend any sporting event and you're bound to witness the wave. But while some baseball fans love it, others look on in annoyance.

Laser technology is being used to more accurately measure mountain snowpack — crucial information for farmers and water managers in drought-stricken areas like the Colorado River Basin.

For years, advertising algorithms have had a problem with built-in unconscious bias. But now, tech corporation IBM says it has a solution: an artificial intelligence program that highlights and eliminates bias

Americans are "sticking it to COVID" by going on holiday regardless of the risks

Keith Brion, founder of the New Sousa Band, talks about "The Stars and Stripes Forever" and other John Philip Sousa works.

Last month, the Supreme Court handed down closely watched rulings in several cases including ending the constitutional right to an abortion.

Airlines canceled 1,400 flights in the U.S. between Friday through Sunday, according to the flight-tracking website FlightAware. Southwest and American Airlines delayed nearly 30% of trips this weekend.