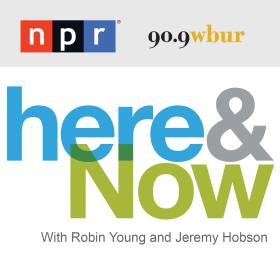 Weekdays, 9-11 a.m. on KUNR
A live production of NPR and WBUR, in collaboration with public radio stations across the country, Here & Now reflects the fluid world of news as it's happening in the middle of the day — with timely, smart and in-depth news, interviews and conversation.
The show's daily lineup includes interviews with newsmakers, NPR reporters and contributors, plus innovators, authors and artists from across the U.S. and around the globe.
An investigation by Documenting COVID-19 and the USA Today Network revealed that inaccurate death certificates filed across the country are hiding the pandemic's true death toll.

We remember his legacy as Vogue's first Black male creative director and advocate for diversity in the fashion world.

About 115,000 children were put into foster care for what Manitoba Indigenous Chief Cindy Woodhouse says had to do with poverty and racism, not parenting.

The mobility concerns of wounded veterans who served in Iraq and Afghanistan remain an urgent issue.

Questions about how to bolster the production of alpaca fiber into the local textile industry are resurfacing.

In December, the Food and Drug Administration permanently lifted a major restriction on access to abortion pills. But many health care companies aren't taking advantage of it.

The Arizona senator is facing mounting pressure over her refusal to change filibuster rules in the Senate to pass legislation on voting rights.

The boycott coincided with a teacher sickout that forced three schools to close.

But what does this mean for Activision Blizzard's investigation into years of sexual misconduct allegations?

After closing her trailblazing restaurant Brown Sugar Kitchen in Oakland, California, Holland shares what soul food dishes give her comfort these days.