Preserving Olympic Memories Before Evidence Is Erased
An exhibit paying homage to the 1960 Squaw Valley Winter Olympics is on display at the Truckee Community Recreation Center. Everything from vintage uniforms and rarely seen photography to illustrations by Walt Disney --a huge fan of skiing--are also showcased. The memorabilia are some of the last remaining vestiges of a games that changed winter sports and the Tahoe-Truckee region. Our arts reporter Holly Hutchings visited the exhibit and talked with one avid Olympic collector and author to learn more.
In what feels like a race against time, connoisseurs of Squaw Olympic memorabilia are pulling together mementos of the nearly 60 years ago event and wanting to showcase them to the world. Collector David Antonucci said it is important to raise awareness of what was once here before time and environmental factors chip away at what's left.
"Blyth Arena collapsed under snow load, which was a great loss to the community. Bit by bit we're losing buildings, due to deterioration and that Squaw Valley is developing a new base area," Antonucci said. "At some point in the future you could go into Squaw Valley and see no evidence that there was ever an Olympics there."
The town just outside Lake Tahoe never set out to get the Olympics. It was Reno that petitioned for them, but as a part of a publicity stunt, resort owner Alexander Cushing submitted a bid and was awarded the honor. Adding further prestige, Walt Disney was actively involved in preparations and publicity, wanting to share his love of both California and the sport of skiing. The Olympics in Squaw Valley also marked the first time the games were televised in the US.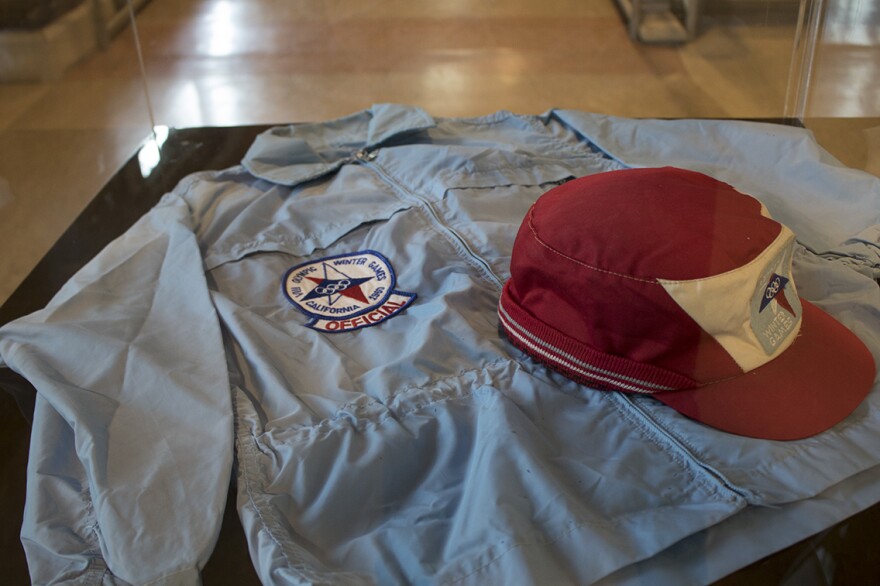 In all, 30 nations participated during the height of the Cold War. Antonucci said he remembers these games fondly because they were a unifying force amid global turmoil.
"It's an iconic play that we can all get along together. There were lots of images of athletes greeting and hugging each other. It became a symbol of world peace," said Antonucci.
Antonucci said he wants to work with other collectors to build a museum that would gather information and artifacts from around the area. Currently, a small slice of the memorabilia is on display at in Truckee. The exhibit runs through September at the Truckee Community Recreation Center.