KUNR Public Radio is a proud partner in the Mountain West News Bureau, a partnership of public media stations that serve Nevada, Colorado, Idaho, Montana, New Mexico and Wyoming. The mission is to tell stories about the people, places and issues of the Mountain West.
Mountain West Among Areas Most Vulnerable to Automation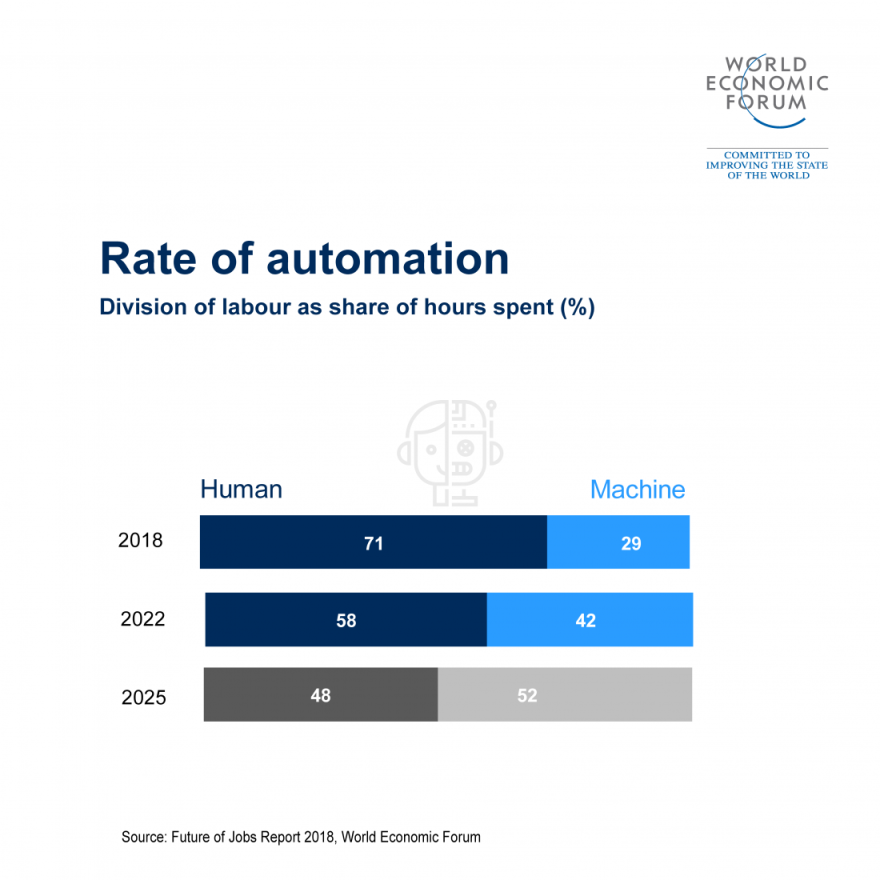 Robots and other automated machines will work more hours than humans by 2025.
That's according to the World Economic Forum. And the Mountain West is particularly vulnerable.
The jobs most at risk are those in the service industry, like cashiers, retail salespeople and casino workers. Mike PeQueen is with HighTower Las Vegas, a wealth management firm in Nevada. He says Nevada's economy is at risk to automation today, and it will only get worse in the future.
"Particularly the southern Nevada economy, because of it's service-based workforce," he says. "We are likely to be one of the most impacted communities in America when it comes to automation."
In fact, according to another report from financial technology company, SmartAsset, Nevada is the most vulnerable state to automation in the next 10-20 years. PeQueen says Nevada is already feeling the effects.
"If you walk into Caesars Palace, you'll see line after line of automated check-in machines. We're now seeing the beginnings of automated bartenders. This is the beginning of it, but it's going to happen," he says.
According to the same SmartAsset study, Montana and Wyoming are both also in the top 5 most vulnerable states to automation. All states in the Mountain West stand to lose more than half of jobs to automation in the next 10-20 years.
This story was produced by the Mountain West News Bureau, a collaboration between Wyoming Public Media, Boise State Public Radio in Idaho, KUER in Salt Lake City, KUNR in Nevada, and KUNC and KRCC in Colorado.
Copyright 2019 KUNR. For more, visit kunr.org.