KUNR Public Radio is a proud partner in the Mountain West News Bureau, a partnership of public media stations that serve Nevada, Colorado, Idaho, Montana, New Mexico and Wyoming. The mission is to tell stories about the people, places and issues of the Mountain West.
Abandoned oil and gas wells can leak high levels of methane and benzene, study shows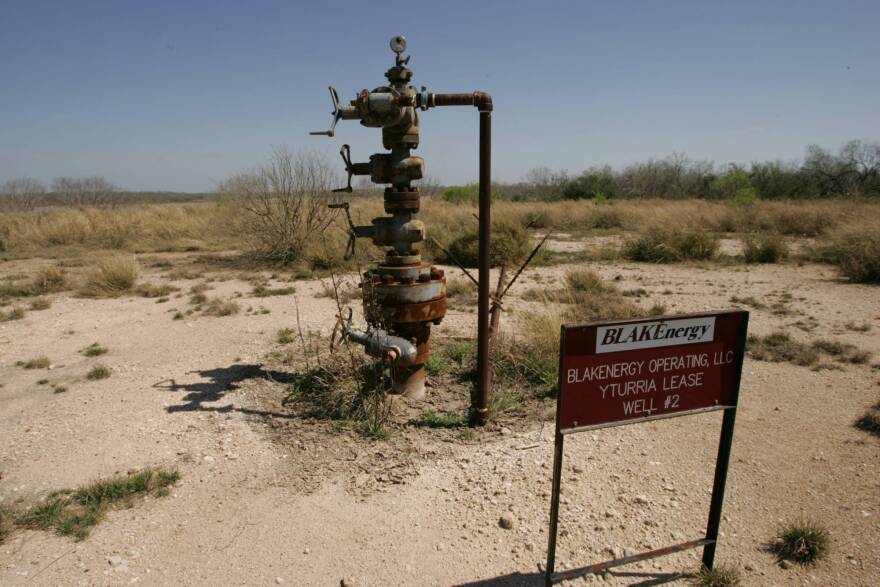 A new study shows that toxic chemicals are leaking from oil and gas wells that aren't even operating, raising concerns about the millions of abandoned wells scattered across the country.
For years, scientists have known that abandoned oil and gas wells leak methane, a potent climate-warming pollutant. Now, researchers with the nonprofit research and policy institute PSE Healthy Energy have discovered that abandoned wells can also release high levels of volatile organic compounds, or VOCs.
One of those toxic gasses is the carcinogen benzene.
Eric Lebel, a senior scientist at PSE Healthy Energy, said there is no safe level of exposure to benzene, citing guidelines by the World Health Organization.
"If it's leaking gas near where you live, work, play, you can be exposed to hazardous air pollutants," Lebel said of abandoned wells. "It's not just a climate concern but also a health concern."
Lebel co-authored the study, which analyzed dozens of abandoned wells in Western Pennsylvania, including a well just 33 feet away from a house being rented by a family.
"They had no idea that the pipe that was in the ground was an abandoned well," said Lebel, adding that many homes and businesses in oil- and gas-producing areas are built on top of abandoned wells and the owners aren't aware of it.
Some of the nation's top oil producers are in the Mountain West, including second-ranked New Mexico, fifth-ranked Colorado and eighth-ranked Wyoming, according to 2022 data from the U.S. Energy Information Administration. New Mexico is also the seventh-largest gas producer, followed by Colorado (8th) and Wyoming (10th).
In all, there are an estimated 3.5 million abandoned oil and gas wells in the U.S., according to the Environmental Protection Agency.
This story was produced by the Mountain West News Bureau, a collaboration between Wyoming Public Media, Nevada Public Radio, Boise State Public Radio in Idaho, KUNR in Nevada, the O'Connor Center for the Rocky Mountain West in Montana, KUNC in Colorado, KUNM in New Mexico, with support from affiliate stations across the region. Funding for the Mountain West News Bureau is provided in part by the Corporation for Public Broadcasting.