Caring For HIV Patients For Two Decades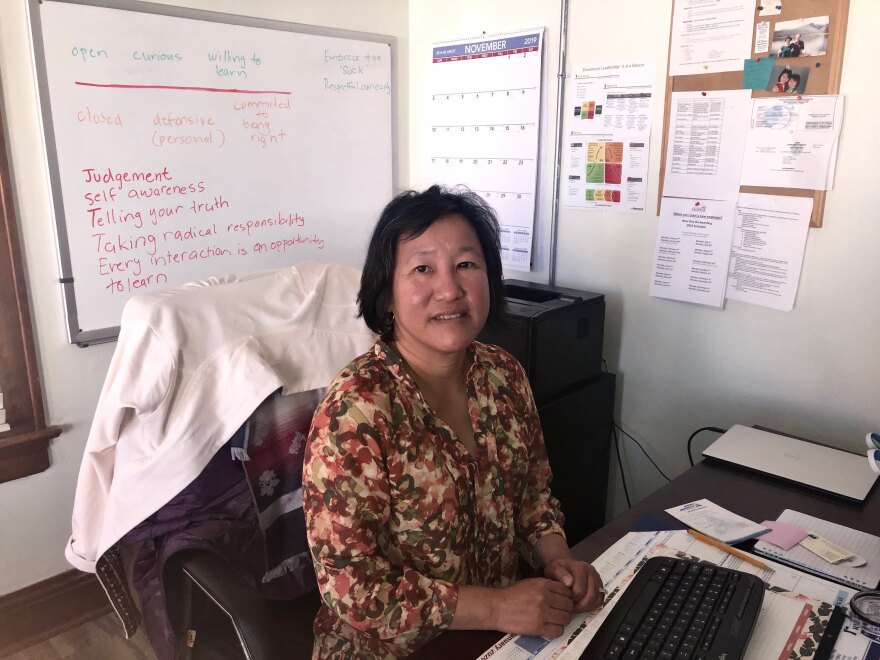 As a community health center, Northern Nevada HOPES in downtown Reno offers a variety of medical services. When it opened in 1997, it served as a clinic to treat patients with HIV, the human immunodeficiency virus. Chief Operating Officer Ivy Spadone started with the clinic as a physician assistant two decades ago and continues to provide care to HIV patients. She shares her story with KUNR's Anh Gray.
According to the Centers for Disease Control and Prevention, the most common ways people transmit HIV are with unprotected sex and through drug use with infected syringes. Spadone explained that misconceptions about the transmission of HIV were quite common decades ago, and when she began caring for HIV patients at the HOPES clinic, some were fearful of the stigmatization they would experience.
"When HOPES started in 1997, we couldn't even advertise that we were an HIV clinic because of the stigma related to HIV," Spadone said. "We had patients who would park across the street and walk to the clinic because they didn't want people to see their car in the parking lot of an HIV clinic or the HOPES clinic.
Stigma is rooted in a fear of HIV. Spadone explained that some people continue to believe the myths about how HIV is transmitted, like by sharing eating utensils. Right now, no effective cure exists, but HIV can be controlled with medication. Spadone explained the development of drugs to treat HIV has transformed the lives of many of her patients.
"The care for our HIV-positive patients has really morphed into more like a chronic disease management, like taking care of somebody with diabetes or hypertension," Spadone said. "I think the turning point for HIV management was when we started having one pill, [a] once-a-day medication that has minimal side effects. Patients will tell me, 'One pill [taken] once a day. You know, it's like taking a vitamin.' "
Medication to treat HIV is called antiretroviral therapy (ART), and it reduces the viral load of HIV in the body. Before ART was introduced in the mid-1990s, many people living with HIV infections could develop AIDS, acquired immunodeficiency syndrome, which is the most severe stage of an HIV infection. People taking ART as prescribed could reduce their viral load to an undetectable amount, and they can lead healthy lives.
Spadone said she is not seeing a significant increase in new HIV infections in the general population of Washoe County, but the clinic is treating more patients who have relocated to the region.
"We are seeing the economy growing, and we're seeing people moving to the area for jobs and they're coming here for the HIV care." But Spadone would like to see more education targeted to the population of men who have sex with men. "We still see young, newly diagnosed men who have sex with men, and that's a population that could easily be targeted for prevention of HIV infection."
The CDC reports that gay, bisexual, and other men who have sex with men are disproportionately affected by HIV nationwide. About 70% of the nearly 40,000 new HIV diagnoses in 2017 consisted of adult and adolescent gay and bisexual men.
After twenty years of working with HIV patients, Spadone reflected on her work and the relationships she has built.
"Every person has a story and every person is an individual. There are just things that happen to our HIV patients that are unimaginable to me. One of the more gratifying things is the connection that I have with my patients; I see them and they see me, and I know their history from 20 years ago that they might not even remember."
For information about HIV testing, go to gettested.cdc.gov or call 1-800-CDC-INFO (1-800-232-4636).