Embarrassing Historic Markers Finally Fixed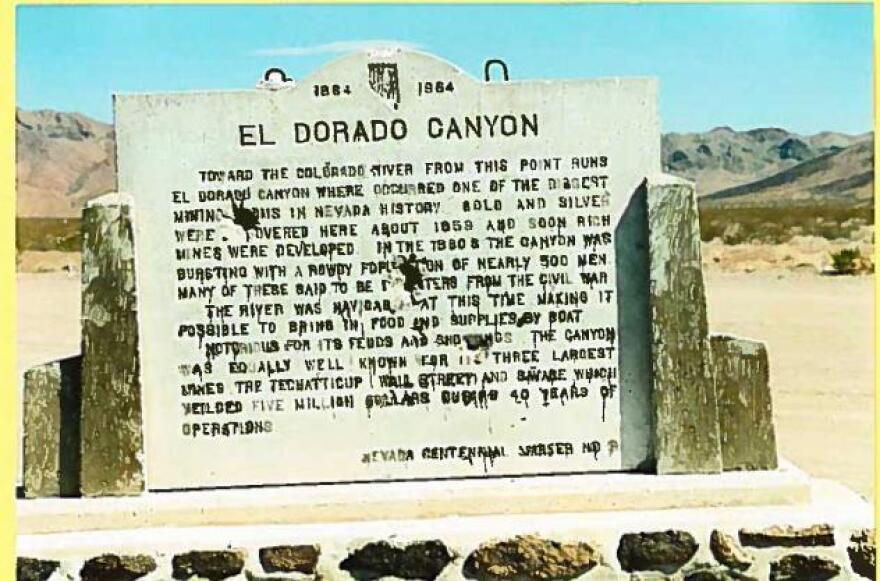 All throughout Nevada, historic markers provide important information of particular places in the state. But often times they've been historically inaccurate and riddled with insensitive language or grammar mistakes. Reno Public Radio's Anh Gray reports a project to correct those signs has just wrapped up.
There are about 260 historic markers throughout Nevada and they were originally installed in the 1960s. About half needed replacement.
"Those markers had turned into a huge liability, not only because you looked at them and found them embarrassing for various reasons, but because they were also deteriorating physically."
That's Ron James who spearheaded the effort to fix the blunders. He was with the State Historic Preservation Office in Carson City for about three decades before retiring. Speaking with our public radio partner KNPR in Las Vegas, James says the markers have a big impact on how people perceive state history, including one sign that's been posted at Pyramid Lake.
"If there was a favorite fix, it was dropping that single word 'Indian' out of the 'Pyramid Lake Indian War,' so that we were no longer at war with the Northern Paiute."
That specific change, James says, uses more neutral language to describe the conflict, He adds that correcting all the markers was critical, since they're reflective of Nevada's history.