KUNR Public Radio is a proud partner in the Mountain West News Bureau, a partnership of public media stations that serve Nevada, Colorado, Idaho, Montana, New Mexico and Wyoming. The mission is to tell stories about the people, places and issues of the Mountain West.
Nevada's The Latest State To Ban Real Estate Open Houses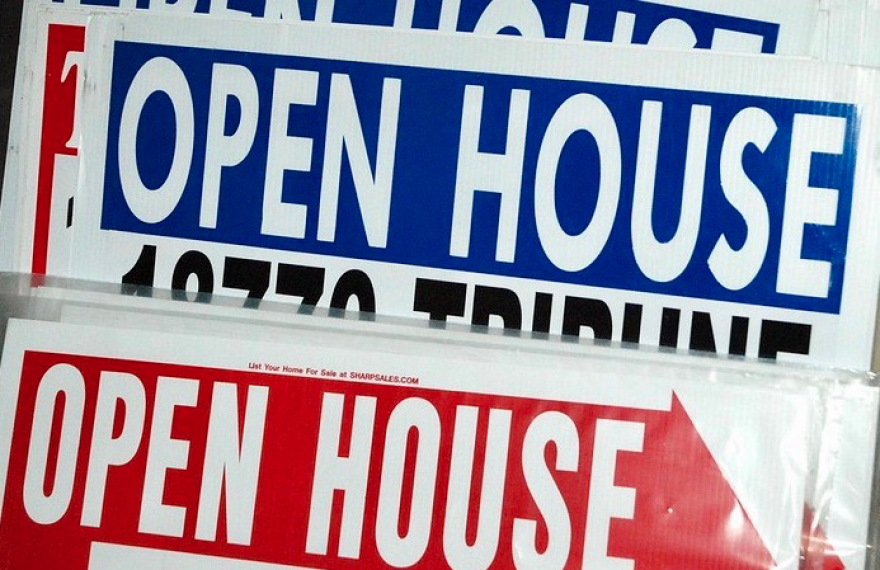 Two states in the Mountain West have banned real estate agents from holding open houses to help stem the spread of COVID-19.
Nevada Gov. Steve Sisolak made the announcement on Wednesday, joining Colorado in the region.
"Open house showings of real estate properties for sale, and showing of homes occupied by renters, are now prohibited," Sisolak said.
Colorado's guidance prohibits in-person showings, while Nevada's allows them as long as social distancing is maintained.
"We want to be very clear and on board with what the governor is saying, just don't be stupid," said Teresa McKee, CEO of the trade association Nevada REALTORS. "You cannot have more than two people. You have your buyer and you have your agent. You can't gather."
Nevada REALTORS helped draft the new guidelines, according to McKee, who added that the move's in keeping with measures most real estate agents have already taken.
"Most Realtors, if they do any kind of showing, have wipes, have foot covers, have masks available and go through and make sure that everything is wiped and returned to the way it was," McKee said.
The National Association of REALTORS, meanwhile, said it "strongly encourages members to consider the advisability of continuing to hold open houses at this time."
This story was produced by the Mountain West News Bureau, a collaboration between Wyoming Public Media, Boise State Public Radio in Idaho, KUNR in Nevada, the O'Connor Center for the Rocky Mountain West in Montana, KUNC in Colorado, KUNM in New Mexico, with support from affiliate stations across the region. Funding for the Mountain West News Bureau is provided in part by the Corporation for Public Broadcasting.
Do you have questions about COVID-19? How has this crisis affected you? Our reporters would love to hear from you. You can submit your question or share your story here.